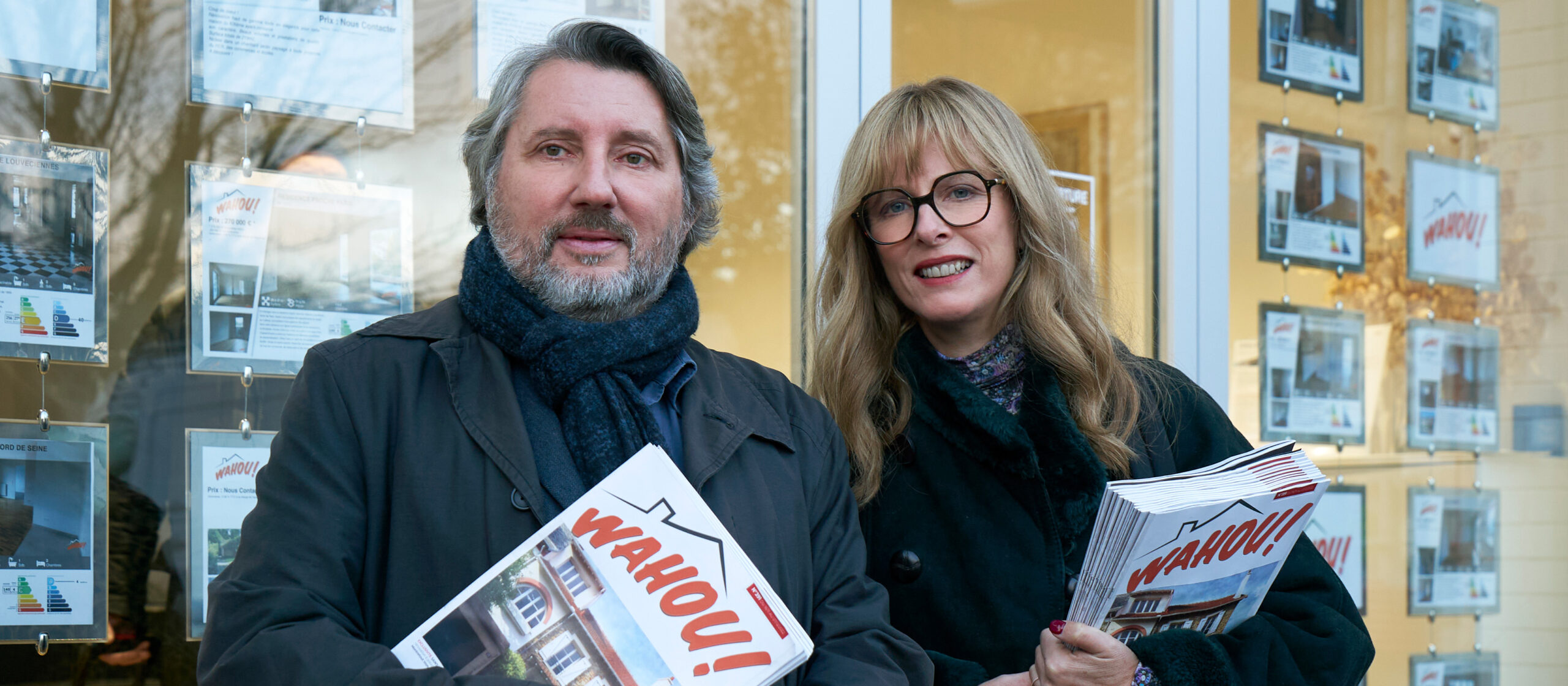 Bruno Podalydès
Wow!
Wahou
Status: Post-production
Director(s): Bruno Podalydès
Main cast: Karin Viard, Bruno Podalydès, Victor Lefebvre
Short synopsis : For sale: a beautiful 19th century house and a small modern flat, both in Bougival. Two estate agents from the Wow agency, along with their assistant, do what they can to display the properties to their best advantage. But their showings are troubled, revealing the domestic, professional and emotional problems of the potential buyers.
Cast
Sabine Azéma, Eddy Mitchell, Agnès Jaoui, Roschdy Zem, Denis Podalydès
Crew
Producer(s): Why Not Productions
Director(s): Bruno Podalydès
Screenplay: Bruno Podalydès
DP: Patrick Blossier
Editing: Christel Dewynter
Original Title: Wahou
Genre(s): Comedy


Production company: WHY NOT PRODUCTIONS
Production date: 2022
Language: French
Image Ratio: 0.00
Posters